the Aviation Store.net: pilot clothes& equipment

Small size: ideal for 55 cm to 56 cm circumference size of head
Medium size: ideal for size 57 cm to 58 cm circumference size of head
Large size: ideal for 59 cm to 60 cm circumference size of head
X-Large size: ideal for 61 cm to 62 cm circumference size of head

Measurement should be taken from right above the eyebrow following above the ear and all the way around the head. Try to measure fullest part of the head.

Name tag emboidery is possible (+/+ € 8,00). On the front side or the back side. If ordered please do send us the needed name letters by email.

The Headset Flying Helmet is made from one of three materials: cotton twill with leather trim, soft calfskin leather with a cotton & polyester blend fabric inside lining, or warm shearling (wool) leather.

The helmet has for openings your headset earpieces and a top snap closed strap for the head bracket. During checkout you'll provide the make, model and dimensions of your headset for a proper fit. The ear cup opening is one of three basic styles, some with additional modifications specific to each model. One type has holes in the ear opening for brackets as is found on original David Clark headsets. One type has an elastic ear cup opening for headsets similar to the Lightspeed Zulu. One type has plain ear cup openings with a retention strap Bose A-20 or Flight Com Denali style headset with permanent brackets.

The chin strap is adjustable and closes with a snap. Embroidered name is available in white for the cotton twill and calfskin leather helmets. If you wish another embroidery color please tell us what color in the comment section on checkout. Embroidery is not available on shearling hemlets.

Colors: The cloth helmet is a light khaki color with brown trim. The calfskin helmet comes in black or brown. The shearling comes in black, brown and antique brown.

How you'll make your choice: For example: "Bose compatible" means, this model helmet will fit Bose and some other brand headset models build like Bose brand. Mesh and fabric are ideal for spring and summer use. Leather and shearling (wool) are ideal for fall and winter.

Name tag emboidery is possible (+/+ € 8,00). If ordered, please do send us the needed Name letters by email.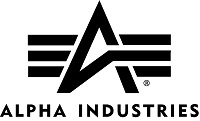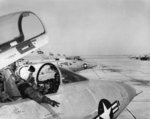 The Aviation Store for all military related aviation products. We are Alpha Industries retailer: so all Alpha bomber jacks, leather flight jackets, flight suits, keyrings, kids pilot clothes, caps, Nomex pilot gloves, Boeing T-Shirts, Gentex pilot helmets, oxygen masks, survival eqiupment, etc.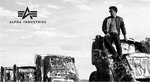 Alpha Industries retailer