the Aviation Store.net: pilot clothes& equipment

The A2 pilot's jacket is the classic, plain collared flying jacket worn by United States Army Air Force pilots. Our beautifully cut jacket is perfect for flying, but its robust and stylish lines will cope just as well with the daily demands of work and play!
Colour: Brown with terracotta lining, Lining: 100% cotton drill, Pockets
Two outside patch pockets with snap close flaps and one inside wallet pocket.
Cuffs/Waistband: Heavy duty elasticated knit, Zip: Heavy-duty brass.
The A-2 jacket is handmade from goatskin leather. But also available in different leather types. See our options.

The price is including postage & shipment. Handmade by our leather factory with the experience of making leather flight jacket for US Air Force personell over 30 years.
If you are unsure about the size. Then please follow the instructions below and your handmade flight jacket will fit you 100%:

PHOTOGRAPH INSTRUCTIONS
1. Offset Front Length: Hold the end of the tape measure at the side of the
neck where it meets the top of the shoulder. The tape measure goes straight
down the front over the breast and along any body contour. With the other
hand, place your index finger and thumb at the point of your measurement.
Take a photo showing just the torso and the entire tape measure. We do not
need to see the face or legs, just the torso and tape measure.

2. Arm Only Length: Best to use tape to secure the beginning of the tape
measure or have someone else hold the tape measure. From the point of the
arm where it meets the shoulder, use the other hand and place your index
finger and thumb at the length where you measured the arm only length. We
only need to see the arm and tape measure, not the head or legs.

3. Send the photos via a reply to the email address of this emailed receipt.
We will acknowledge receipt and advise of any further information the
tailors may need. Your photos will not be used for any other purpose than
making your coat. Thank you for your patience and assistance.

After ordering you can send this information and the photo's to: info@theaviationstore.net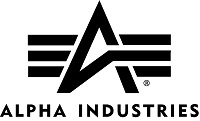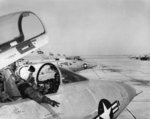 The Aviation Store for all military related aviation products. We are Alpha Industries retailer: so all Alpha bomber jacks, leather flight jackets, flight suits, keyrings, kids pilot clothes, caps, Nomex pilot gloves, Boeing T-Shirts, Gentex pilot helmets, oxygen masks, survival eqiupment, etc.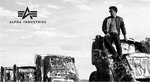 Alpha Industries retailer